Do you know how YOU are DOing?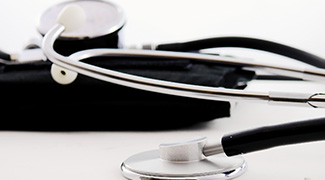 We all know that doctor who worked constantly, took little time for himself or herself, always seemed to be doing "okay", until you hear he or she had suffered a serious health concern, or worse yet, sudden death. Occurrences like this lead one to ask, "Could that have been prevented?"
Primary prevention. It is what we osteopathic physicians do well. Practicing evidenced-based medicine, identifying risk factors for leading causes of death and partnering with patients to reduce their relative risks for disease, and identify disease in the earliest treatable stages are the cornerstones of wellness. But when was the last time YOU saw your own physician? When was your last check-up? Do you know your blood sugar level, cholesterol level, BMI? How well is you blood pressure controlled? Are your immunizations and screenings up to date?
The leading cause of death for American physicians are the same top ten leading causes of death in the general population. According to the CDC, heart disease, cancer, chronic lower respiratory disease, accidents, stroke, Alzheimer's disease, diabetes, influenza and pneumonia, kidney disease and suicide account for the majority of deaths. That list has not changed much in nearly seven decades (although tuberculosis was listed as number 7 in 1949). What has changed is our ability as medical professionals to identify risks and improve life expectancy (from 65 years for men and 70 years for women in 1949 to 76 years for men and 79 years for women in 2017).
Follow your own good medical advice; see your DOctor, Doctor! She'll want to know how you are DOing!